About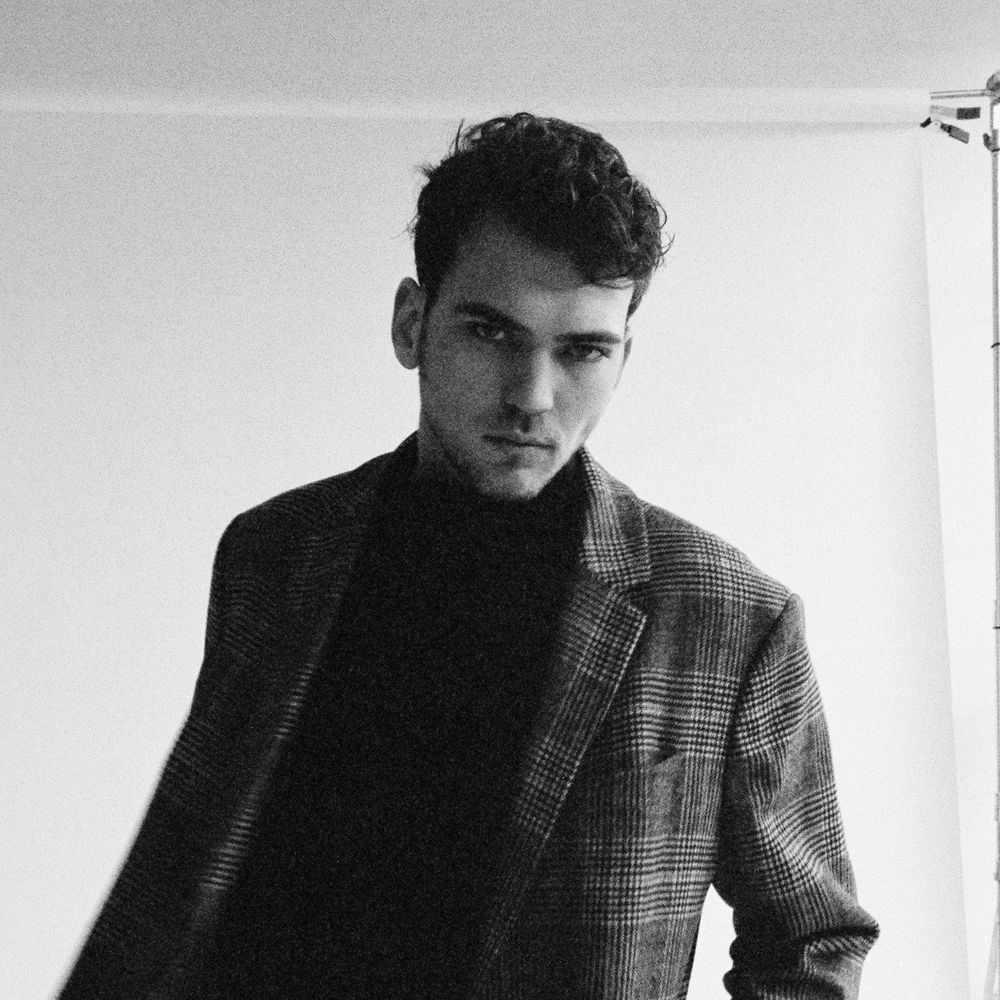 Cade Hoppe is a New York indie artist and California native EARMILK describes as "on the path to becoming an unforgettable part of the indie-pop scene".  He grew up listening to artists like Coldplay, The Killers, Taylor Swift, and Ben Folds (to name a few), taking influence from both their sounds and overall demonstration of their respective artistries.  At just 23 years old, he's already lived several lives—from college basketball player to future investment banker to full-time Chipotle employee—but it's all led him to embrace the one he sees for himself now.  A true songwriter and musician, Cade puts his heart into his music and will make you feel every word he sings.
Cade is an artist, songwriter, producer, and multi-instrumentalist.  As an artist, he sets himself apart from others in the pop landscape with his warm, baritone vocals complemented by earnest lyricism and sticky pop melodies.  "It's clear that Hoppe puts a lot of heart and soul into his lyrics," wrote IndieWavves, "He has definitely found his voice and is someone who has truly mastered poetic songwriting."
In 2020, Cade (with the help of his stepbrother, Nick Adams) spent two summer months in his hometown of El Dorado Hills, California recording a collection of songs released in October under the title Poor Man's Love.  This piano alt-rock project solidified Cade's passion for a career in music and came to be seen as the preface to the first real chapter, kicking off with his indie-pop debut "Loverly High" in May of 2021. 
"Loverly High" was the first single in a series of ongoing collaborations that this NYC-based artist has done with indie pop-duo Eighty Ninety's Harper James, a producer who has played an integral role in helping Cade refine his sound.  Divine Magazine praised the song saying, "His baritone vocal combined with clever lyrics and mesmerizing production is more than enough to hook any listener, but it's the cinematic, sing-along-on-the-first-listen chorus that will never let them go." Six weeks later, Cade released the follow-up upbeat indie pop single, "On My Way Down".  The song was premiered by Bands do BK, commenting they'll be "listening to 'On My Way Down' on repeat for the rest of summer (and maybe eternity)." Next came anthemic heartbreak single, "Click Boom Run," at the end of July premiered by IndieWavves, calling it "soulful" and "impassioned" in a pop genre that "seldom sees meaningful ballads".   Cliché Magazine added: "It's the kind of song that many people will relate to, but if they can't they'll wish they could."
In the fall, Cade released heartfelt soft-pop single, "Afterparty," leading up to the October release of debut EP, Tell Me How It's Worth It, and focus single, "Borrowed Time".  Of this freshman release, Lunar Sonar wrote: "On his debut EP, he showcases his raw talent and knack for making tracks that are catchier than a cold, even without extensive experience in the industry yet."  New Scene Magazine added: "Cade Hoppe is exactly what the indie-pop genre needed."
In 2022, Cade kicked things off with his new single, "Hurts," a song about what it feels like to break up with your significant other and grapple with their absence—even when you were the first one to say goodbye.  Jammerzine called it "a song with a story and a past," and Silence & Sound added: "'Hurts' sounds like if Chris Martin of Coldplay produced a record for LA based band, LANY (especially as Hoppe's vocal tone and lyricism strongly echoes that of Paul Klein), and already sounds like a track that should be on heavy-rotation on mainstream radio stations."
Then in March, Cade put out his most vulnerable song to date—one about the crushing weights of life numbing you up until they eventually kill you—with "Morphine".  This song had the privilege getting One's To Watch's coveted "Now Watching" playlist-add; and of the song, The Honey Pop said, "The raw emotion in this track and the breathtaking vocals combined have us in a state of full-body chills."
In May, Cade followed those two singles with the release of his sophomore EP, Everything That's Wrong with You, and a focus track of the same title (along with two other new songs).  EARMILK called his sophomore outing "a full spectrum of emotions wrapped in luscious pop instrumentation and earnest songwriting".  In August, he released a 2-song live companion to the EP containing live acoustic versions of "Everything That's Wrong with You" and "Hurts" recorded at Degraw Sound in Brooklyn.
Rounding out the year, he released singles "Faded Love" and "Past Time" in September and November, respectively.  "Past Time" was once again given the nod of approval by One's To Watch as it was  added to their "Now Watching" playlist.